- lifestyle -
Honk If You Love A$AP Rocky For Ferragamo
Toot toot, yeah, beep beep.
12 . 12 . 14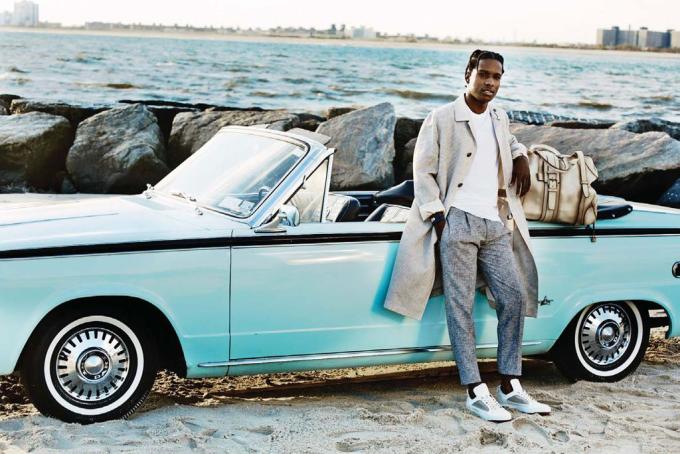 There's a lot we can learn from A$AP Rocky. How to unleash a ferociously energetic vibe while rocking slick designer threads is just one of them. Conquering the music world and developing an exploding career with a fresh swagger is another. I think it is the Internet and A$AP's Instagram that capitalizes on jealousy and FOMO. The guy just makes whatever he is involved in look good. I shared a flight with the rapper over the summer and felt 10% cooler after the experience.
The Harlem native traded in his leather Givenchy crewneck and  Y-3 shorts for a polished and sharp look. A$AP stars in a new Salvatore Ferragamo campaign, "A Man's Story," in which he discusses his role as a rapper and a style inspiration. In the video he sports a razor-sharp suit, cool kicks while flashing some mankle, while on the beach and cruising in a classic mint green colored car.
We live in a time where everyone is borrowing from everyone else. So why not borrow from this dude who brilliantly blends attitude, charm, swagger and dreads. Borrow away and check out the video below.