- style -
Love on The Weekend
A denim jacket lined in shearling – a poetic marriage of beauty and function.
11 . 27 . 16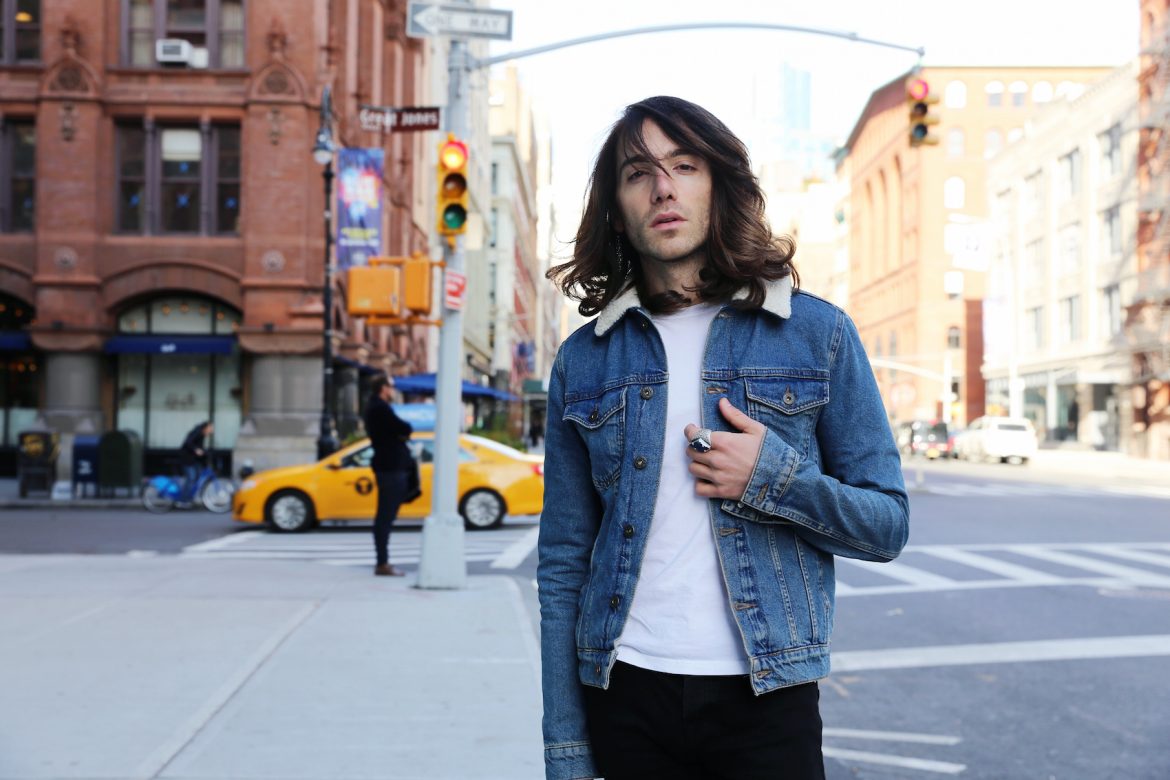 Voices in my head this weekend goes as follows – Do you recall how much stuffing you ate," my mind asks me. Judge-y little shit. (Just one serving. Potentially six if you go by the box.) It wasn't my fault, though. I started testing stuffing as part of my festive civic duty. "What about that third pumpkin pie helping?" Well my Aunt made it so if I didn't, it would have been rude.
To stop my voice before it goes any further, let's discuss how to wear a denim jacket.
Denim has stood the test of time. Whether it was the 80's baggy look, or the 'overdone' look of the early 2000s, it has always played a major part in most people's outfits. Just think about how often you wear some form of denim during a week, roughly every day right? So yes, it's cool and it always will be cool.
A lot of people have a denim jacket, yet rarely wear it. The wonders of the jean jacket are often forgotten about. If you only buy one denim jacket this season, make it a shearling one; the biggest trend on the autumn/winter 2016 runways, one of these will keep you feeling warm and looking cool.
Style it simply with 1970s overtones. Go for a white t-shirt and black jeans. Finish the look with a pair of black leather boots and at least 3 silver rings for Johnny Depp-inflected swagger.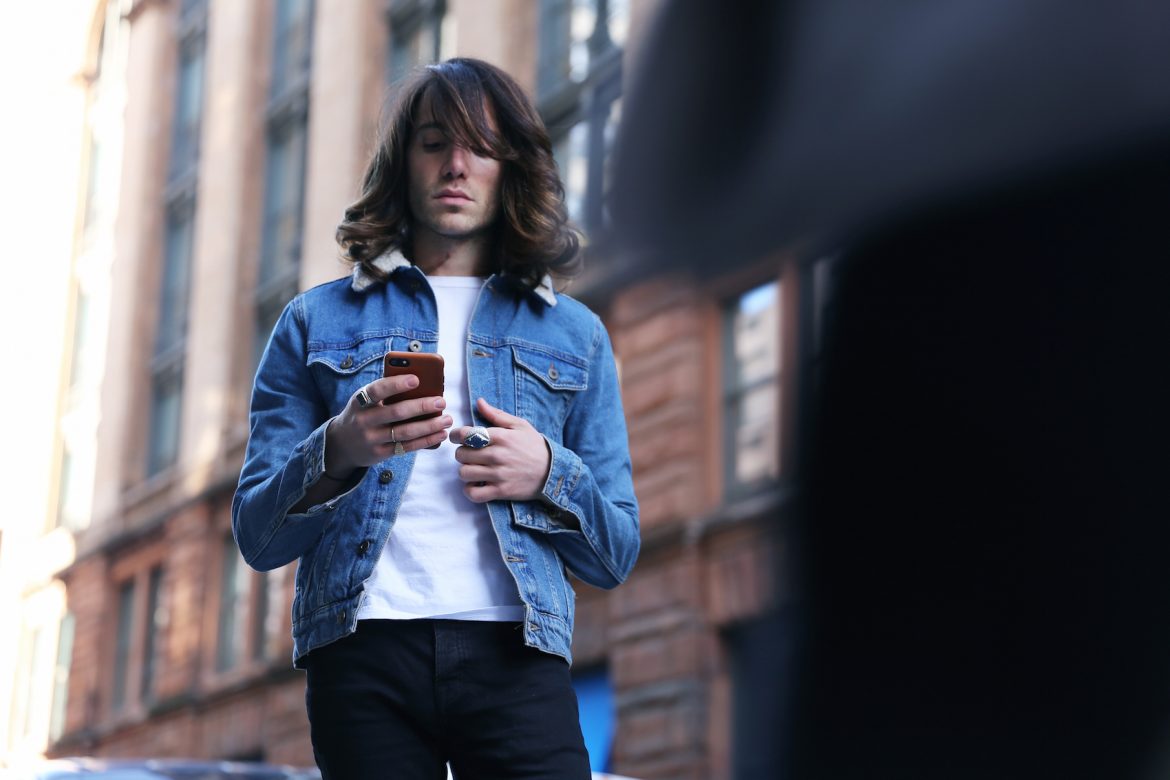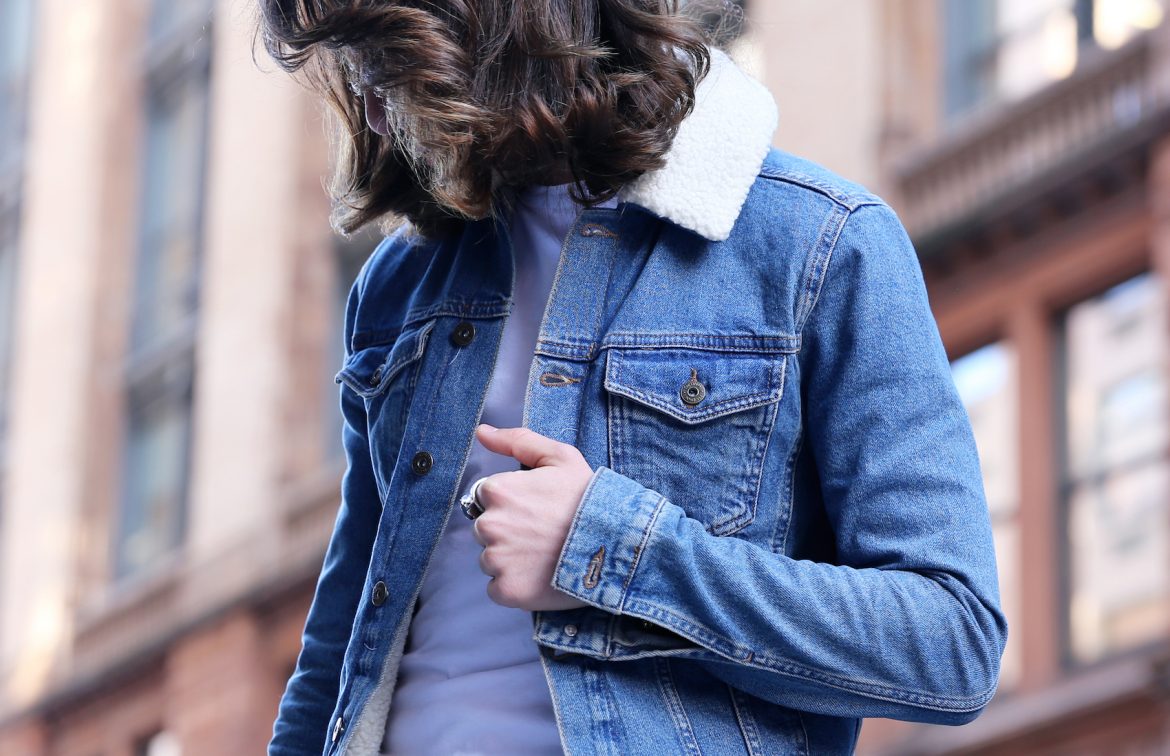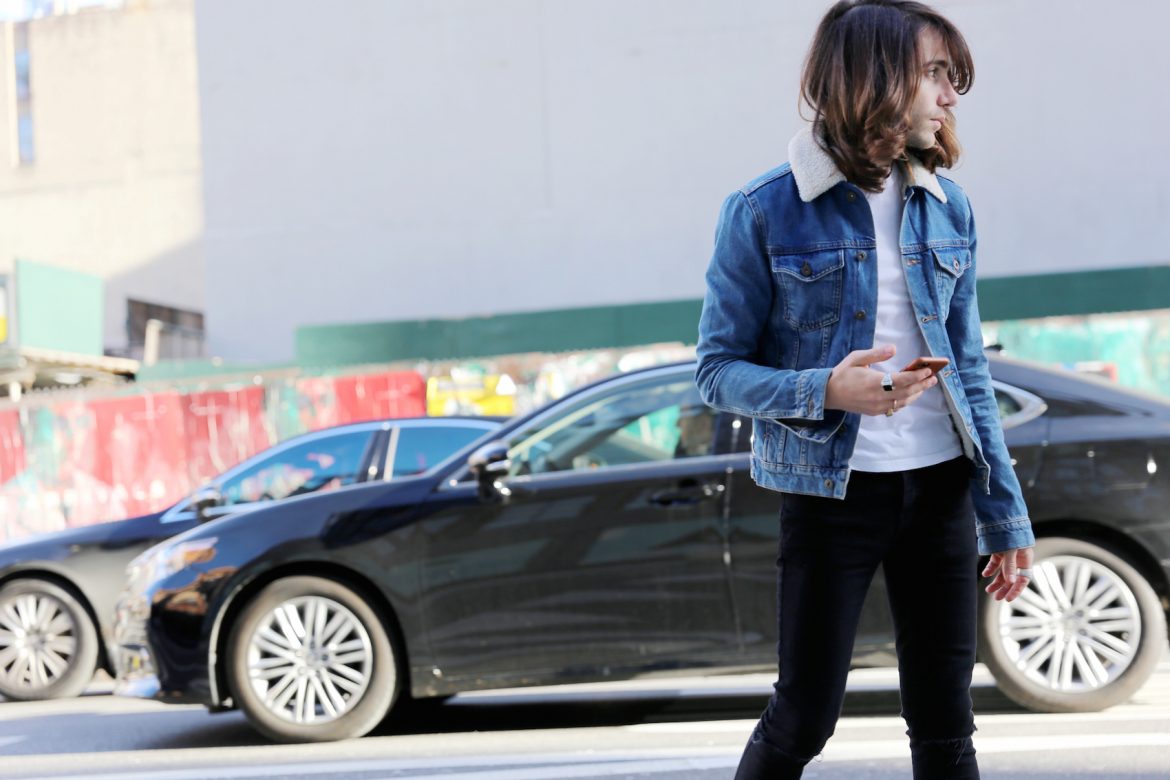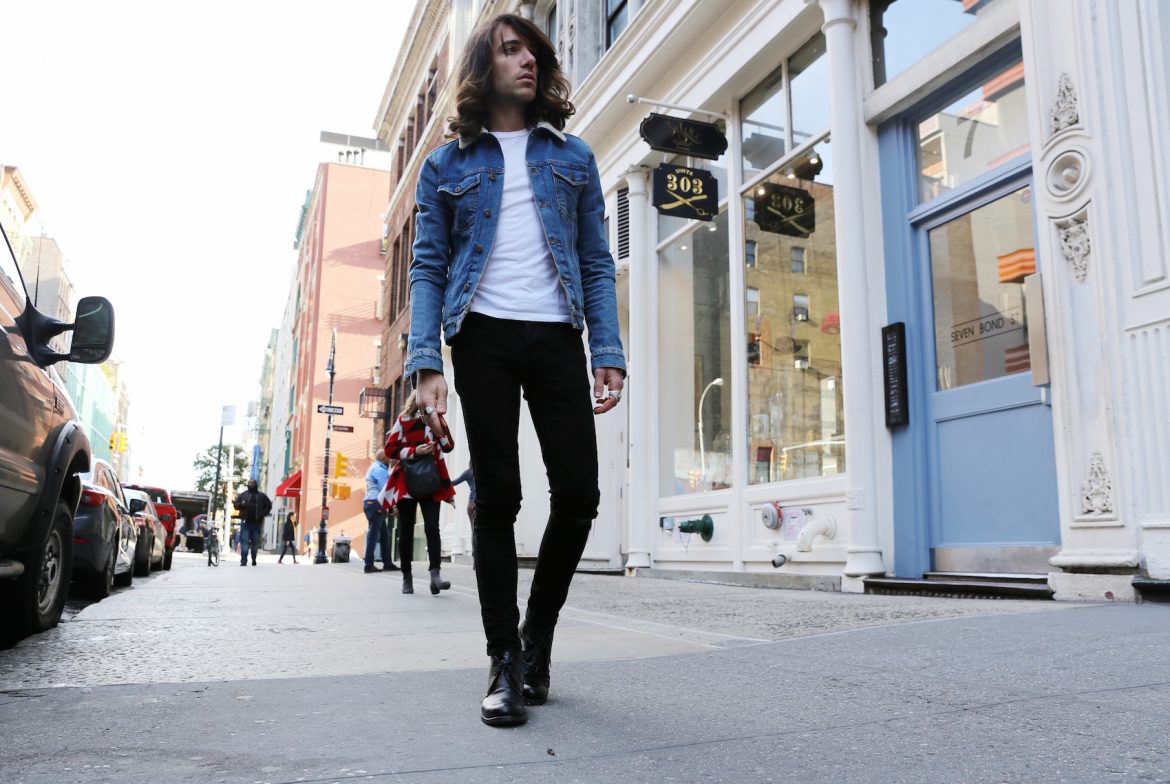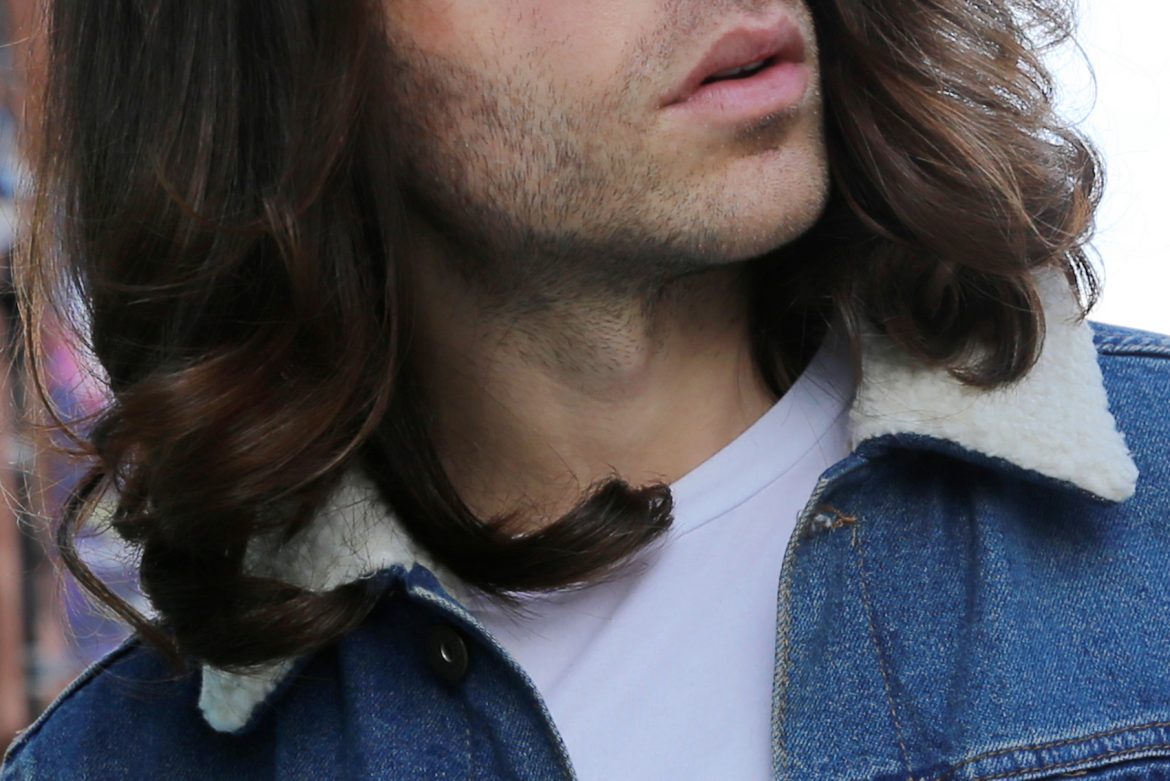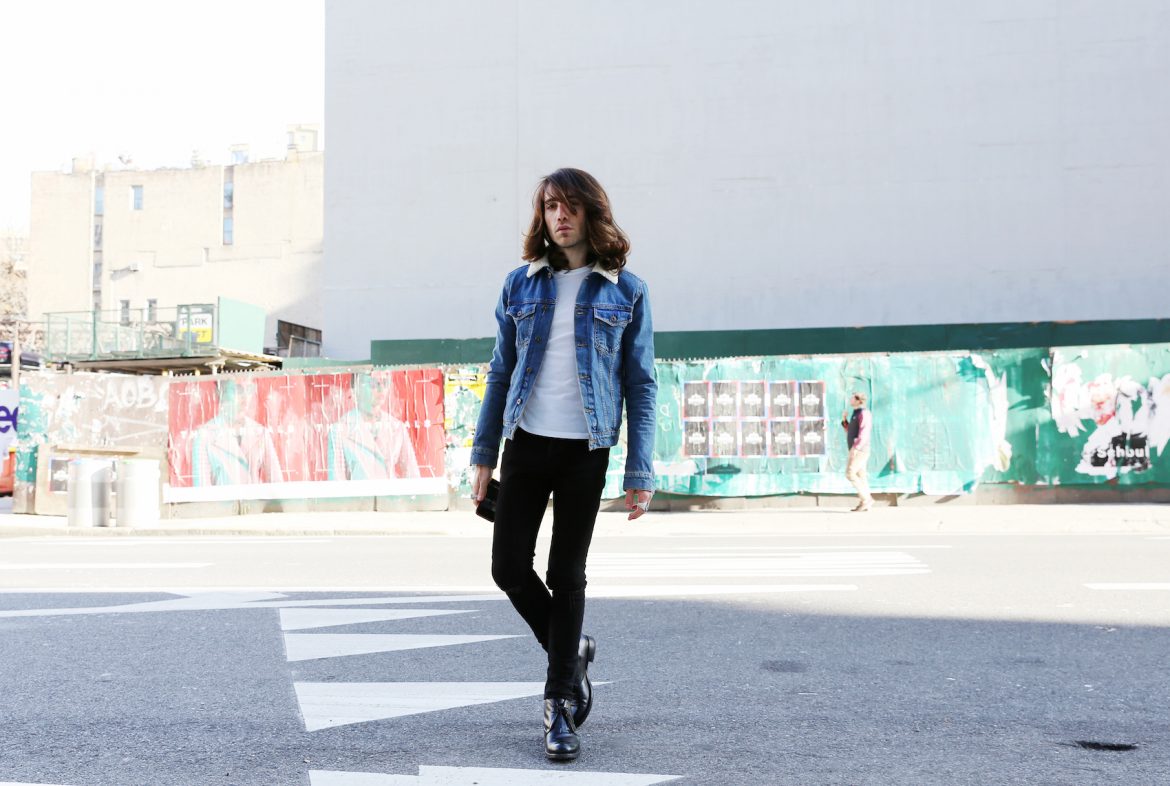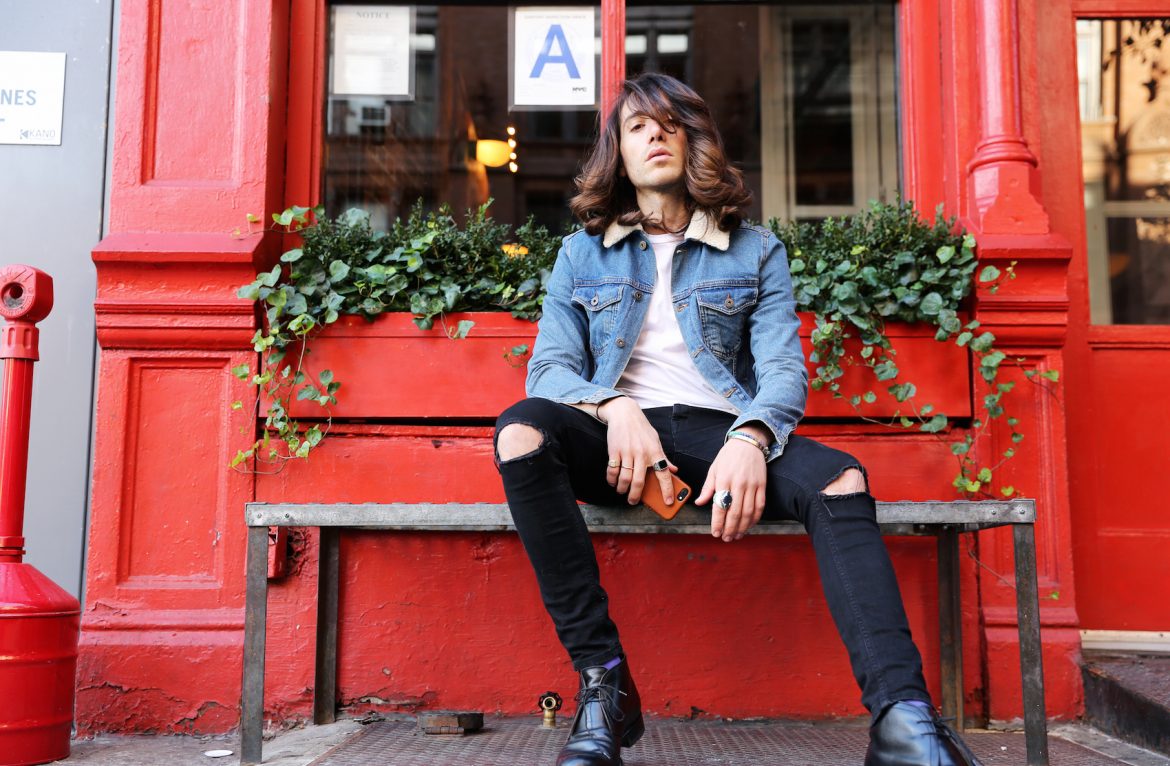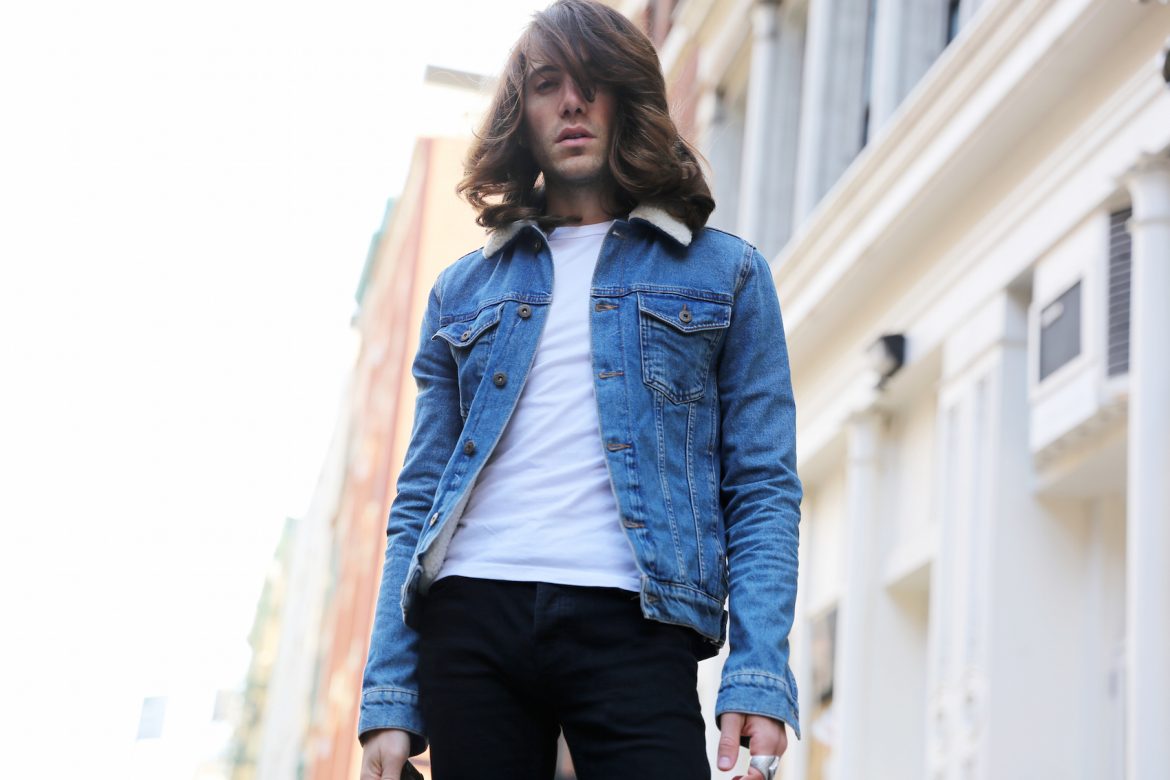 (Jacket: Saint Laurent/ T-Shirt: Topman/ Pants: DL 1961)