- style -
The 15 Menswear Trends of 2015
Main lesson of 2015 – weird is good.
12 . 28 . 15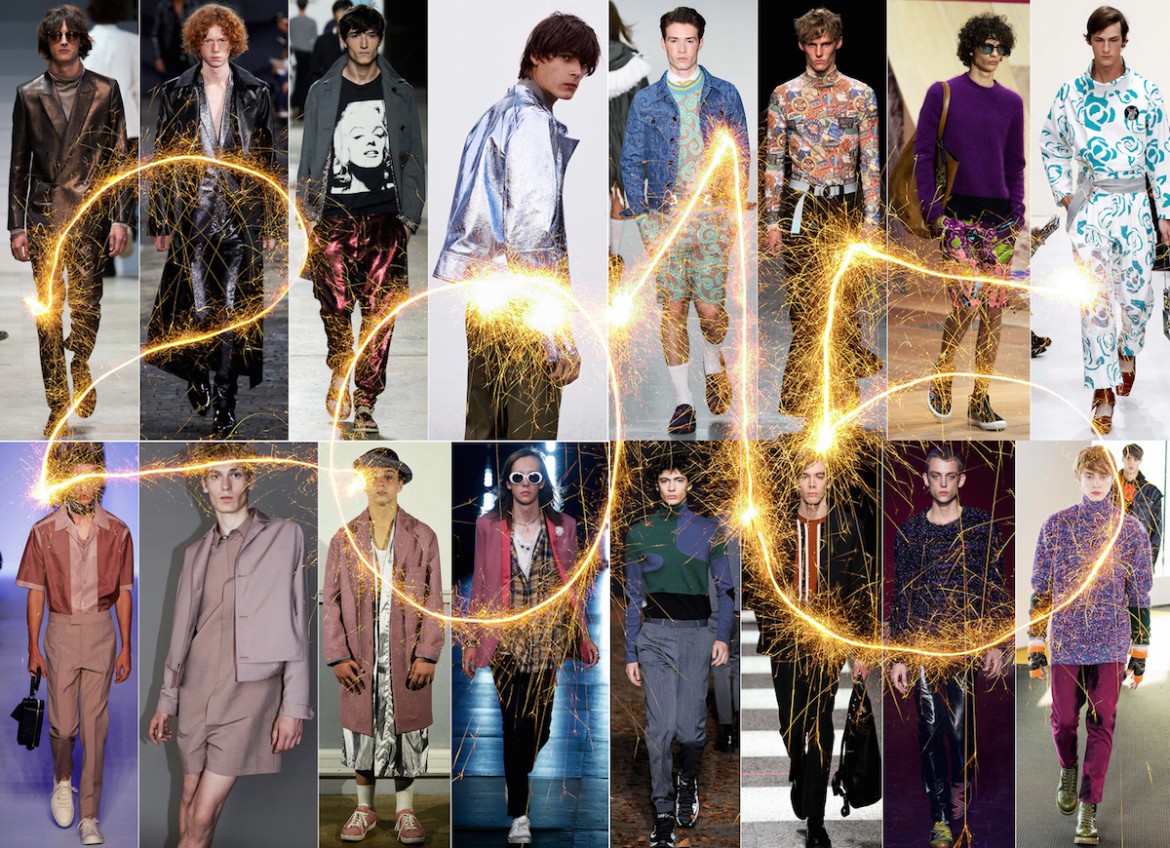 Welcome to anti-anxiety week here at Oyster Colored Velvet. The week between Christmas and New Years is is a weird 7-day stretch. Yes, sure, some of the end of year songs hurt more then having that fourth helping of lasagna, but that is primarily because all the anxiety you feel comfortable putting on the backburner during the festive month of December finally catch up with you now. You begin to slide back in time on your Instagram and wonder what happened to the year 2015? But this only makes matters worse.
So instead, look back at 15 menswear trends of 2015 that will surly keep you entertained until our next post.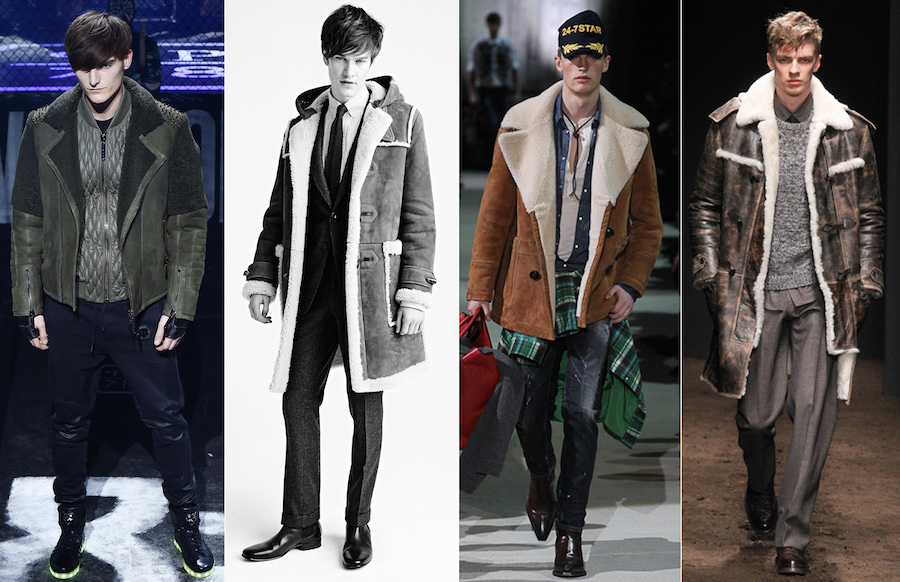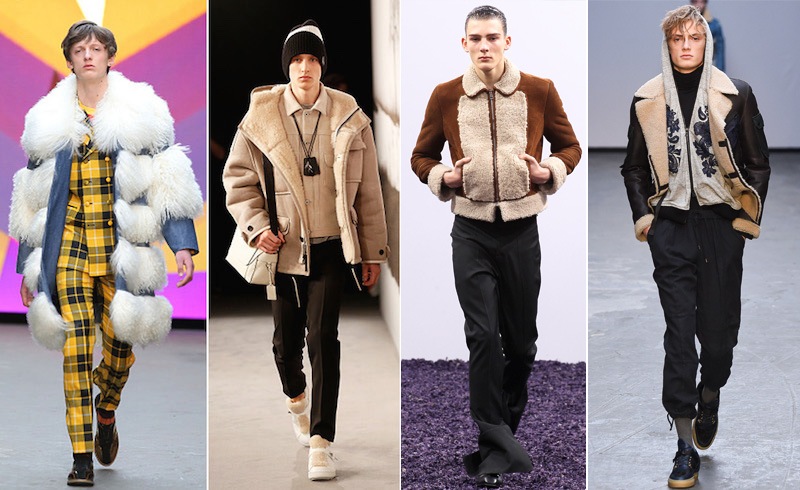 Shearling
We already know that shrug-on shearlings and sheepskins have a laid-back cool that couldn't be more fitting for fall, but a handful of refreshing options did show face at almost every show. Standouts included Topman Design, Coach, J.W. Anderson and James Long.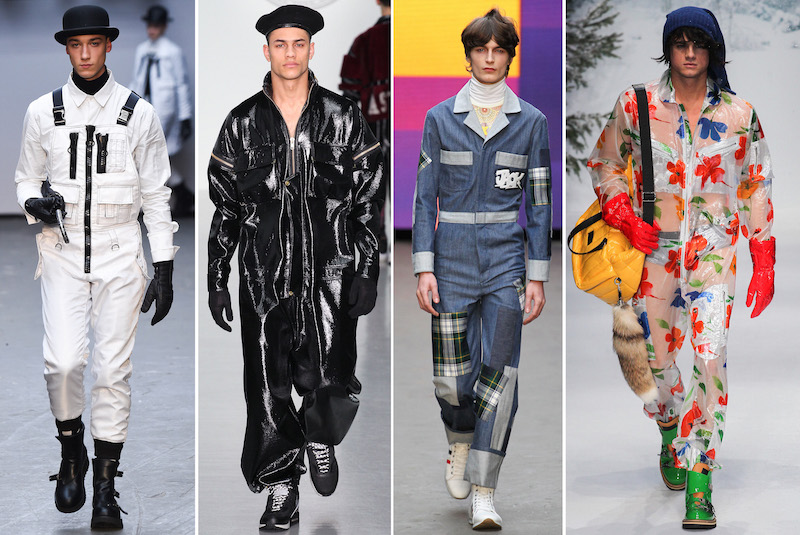 Jumpsuits 
Ending with a trend that really got me excited, onsies are about to get a whole lot less snuggly-buggly and cosy-wosy and more grrr-friendly fashion taking style notes from military garb. Designers have stitched together collections featuring various takes on the jumpsuit. From left to right we have KTZ, Astrid Anderson, Topman Design and Moschino.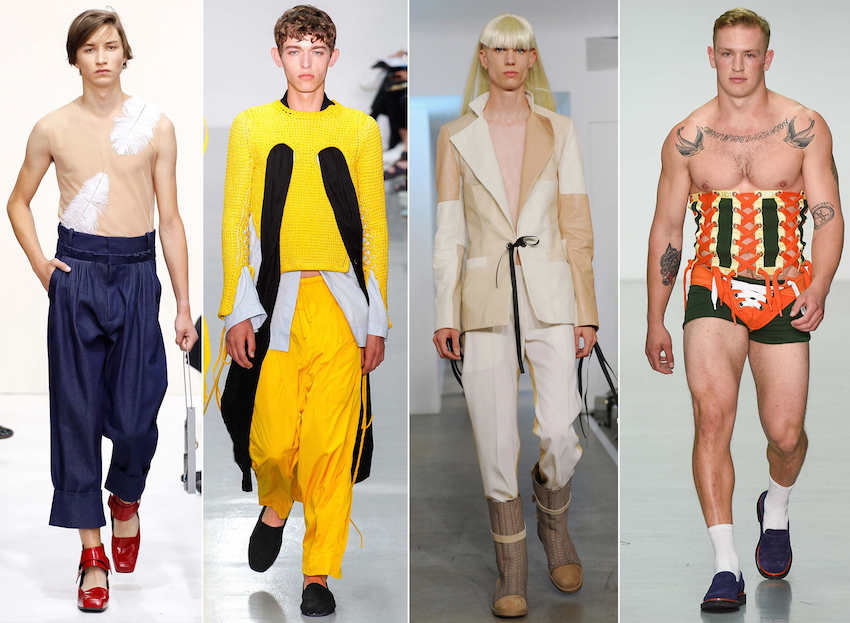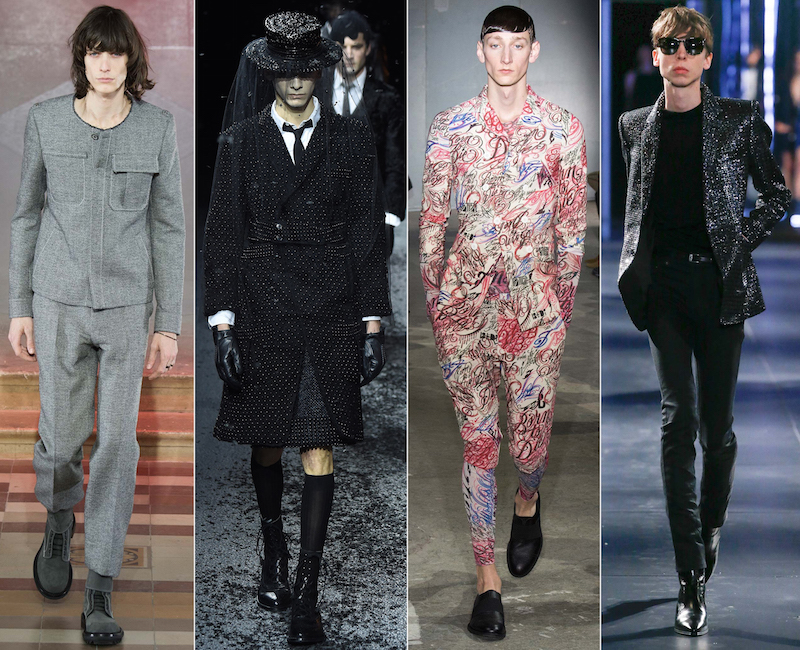 Gender Ambiguity 
It's no surprise that the androgynous look hit New York Fashion Week Men's Spring 2016 after making a huge splash over in Europe. Some may forget that some designers in NY have been walking the gender-bending line since the beginning. Billy Reid, Richard Chai, Duckie Brown and Tim Coppens created a fluid gender narrative this season that seemed to follow in Gucci's footsteps.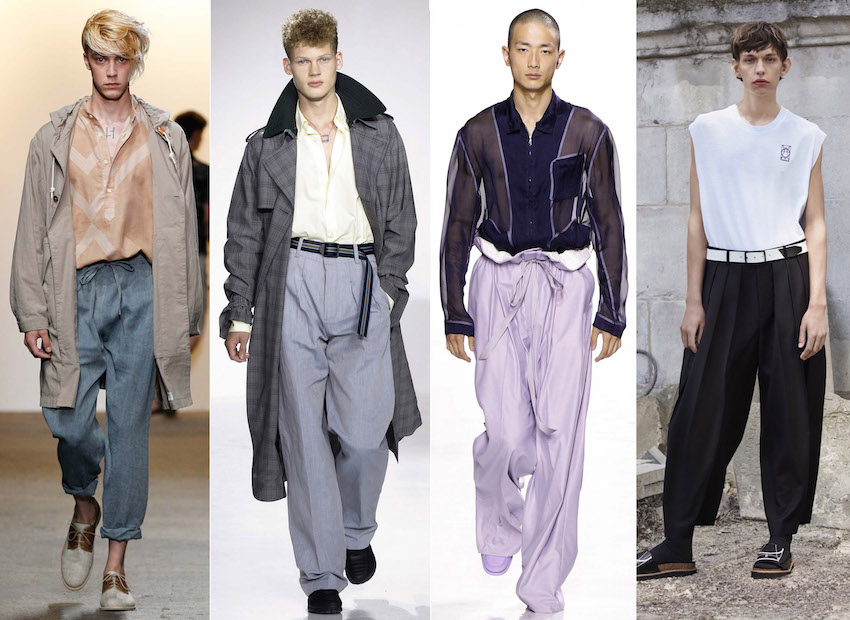 The Adolescent Male Bedroom (TAMB)
The contemplation of the adolescent male bedroom occurred at New York Fashion Week Men's Spring 2016. Think youth subcultures and long pleated shorts, super-voluminous, wide-leg pants and shirts stitched to suggest wrinkles. Basically rumpled, crinkled, and creased all over. It's the kind of clothed your younger naughty sibling would rock. In model order we have Billy Reid, Richard Chai, Duckie Brown and McQ Alexander McQueen.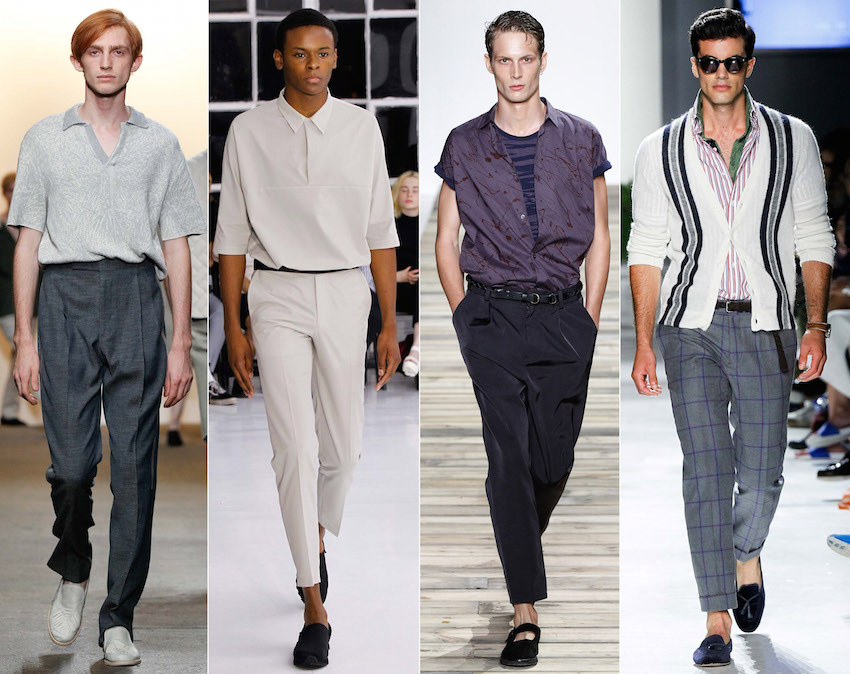 The Fifties
A fifties silhouette hit the runway at Billy Reid, Robert Geller, Robert Geller and Michael Bastian. The bowling shirt and tapered trouser was king.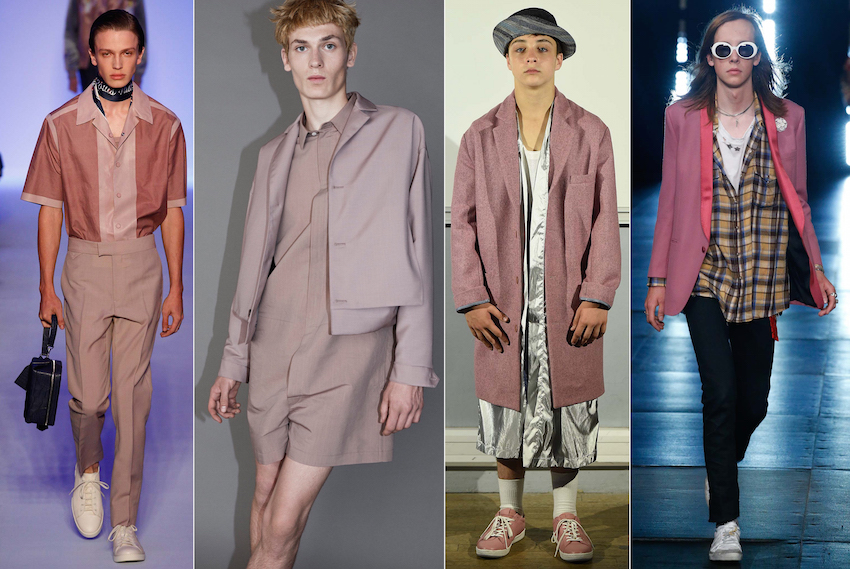 Dusty Pink
Pink makes everything better. It brought that much-needed dose of optimism to Paris Men's Fashion Week at Hermes, Pigalle, ACNE STUDIOS and Saint Laurent. But there is alway one question that comes to mind when wearing pink. And that's – how to wear pink while retaining a strong attitude? Dusty pink is the answer.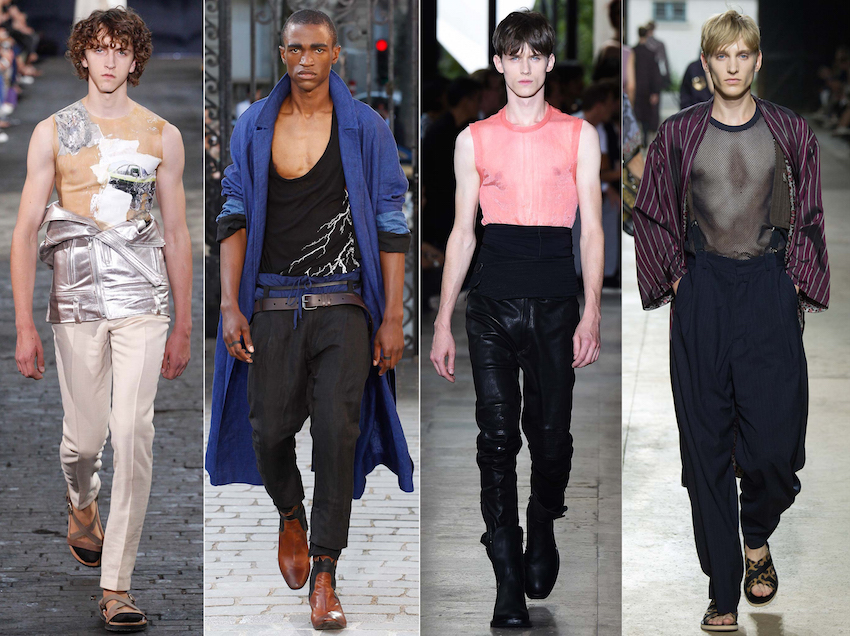 Nip Slip
Deflecting the female gaze by revealing the nipple trended at Maison Margiela, Haider Ackermann, Ann Demeulemeester and MSGM.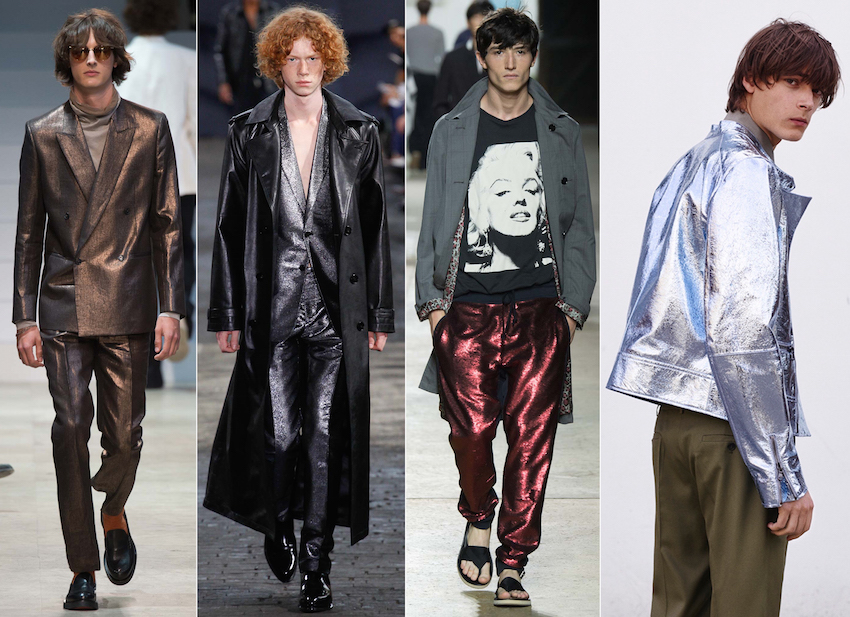 Metallics
Men shined bright like a 70s disco god this year. Whether it was a shimmering tie of sequined drenched blazer, guys took the plunge in metalics. In model order we have Paul Smith, Maison Margiela, Dries Van Noten, John Galliano.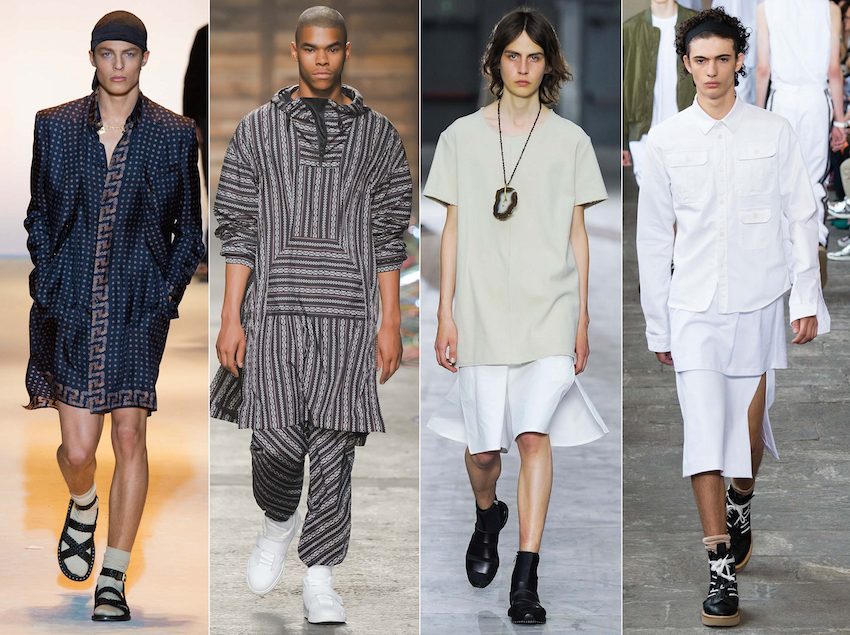 Skirts
Real men love to strike bold poses. Since pants constrict that there's only one solution – skirts. Gender-bending provocateurs walked the runway at Versace, Marcelo Burlon County of Milan, Damir Doma and No.21. Each designer tuned out soft flowing elongated shirts that can double as a dress. I mean if JADEN SMITH can pull it of, so can you. Seeing a skirt on a man is less shocking then it used to be. Perhaps this is one box we finally broke out of.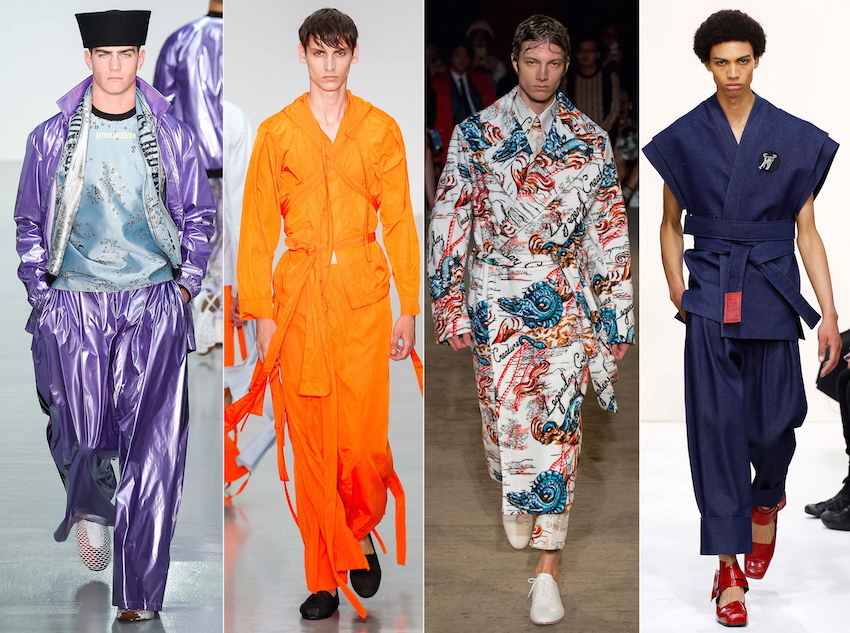 Asian Persuasion  
Perhaps influenced by this year's MET Gala exhibit, China: Through the Looking Glass, London designers are looking to Asia for spring/ summer 2016 inspiration. In model order we have Astrid Anderson, Craig Green, Alexander McQueen and J.W. Anderson.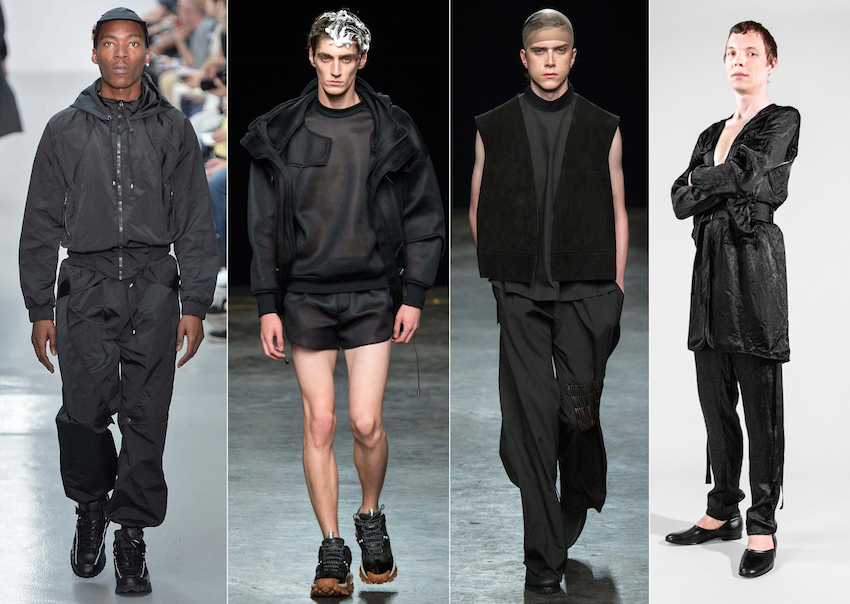 Funeralcore
Summer isn't always a time for celebration, loud colors and bold prints. Designers Nasir Mazhar, Christopher Shannon, MAN and Lee Roach went back to black for Summer 2016. Summertime sadness doesn't have to be drab though.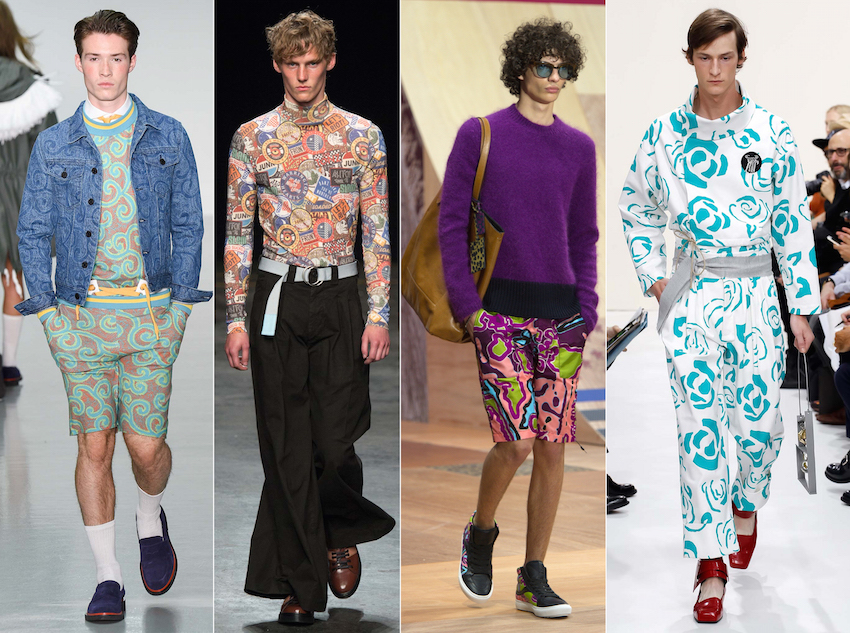 Modern Skater Boy
Sibling, Topman Design, Coach and J.W. Anderson all showed a '60s look infused with a '90s skater attitude. Not that typical mass-produced retro look we saw last season. These are one of a kind-collectibles.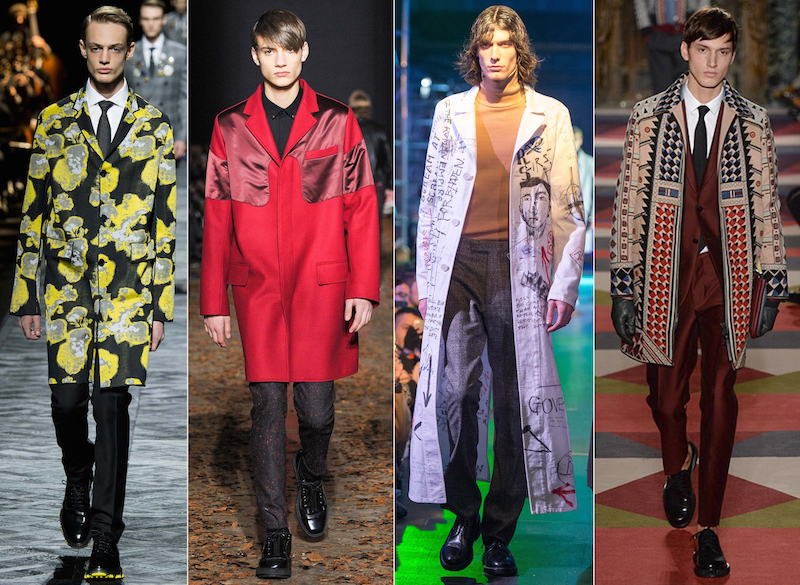 Artful Coats
Punched up top coats walked the catwalk at Dior Homme, Kris Van Assche, RAF SIMONS and Valentino.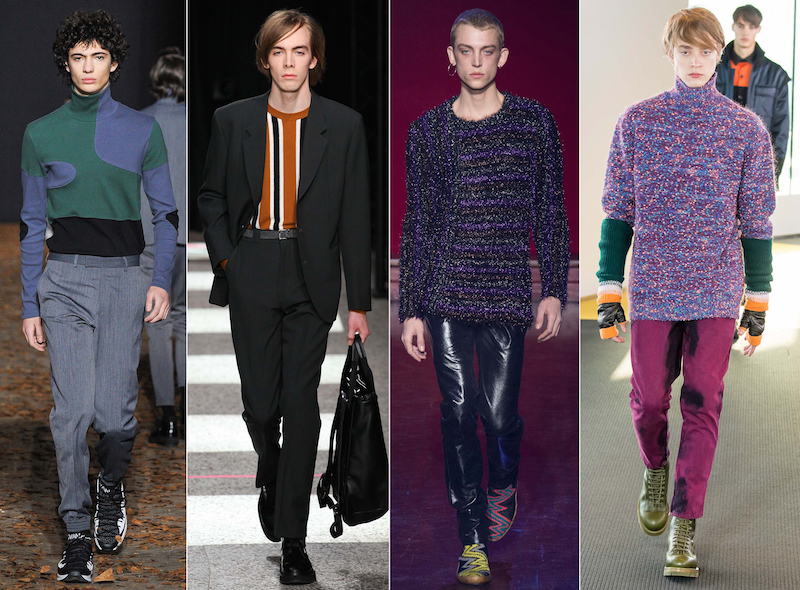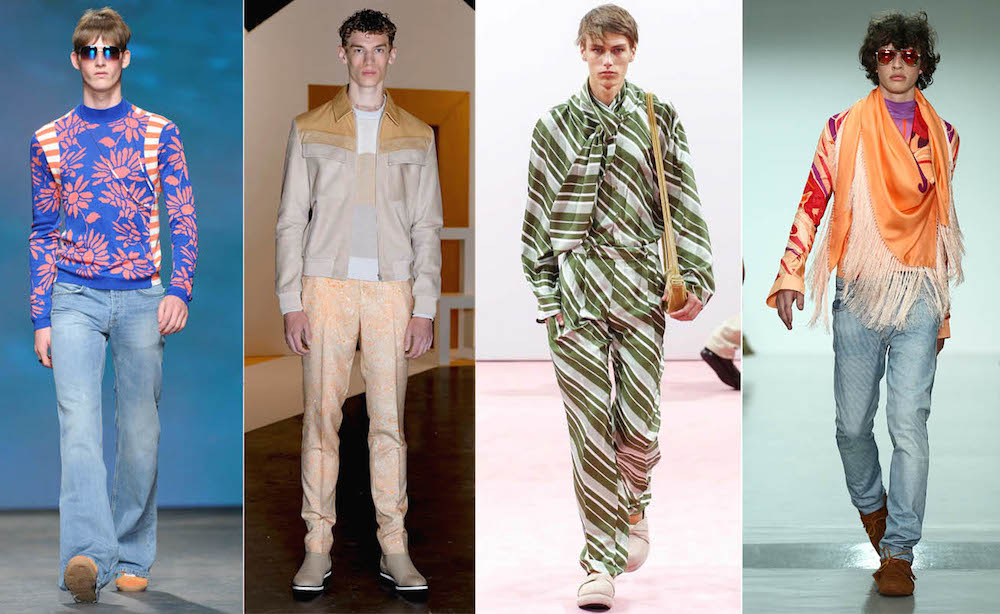 The Seventies
After watching almost every men's show from London to Pairs, one thing is for certain, a Seventies ease is back baby. Parisian designers took a focus on the groovy decades knitwear churning out sweaters with tinsel like shine and bold graphic prints. Here in model order with have: Dior Homme, Paul Smith, Martin Margiela and Kenzo.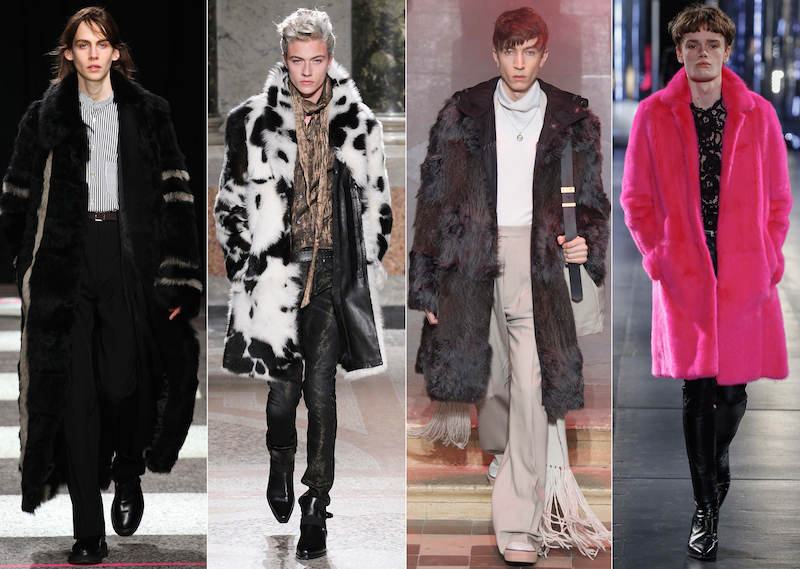 Fur
Apologies to PETA, but luxe and decadent fur are dragging on the floors of men's fashion runways this season. Min Milan we spotted uber-masculine gangster looking fur, while in Paris designers took it to the next level creating intimidating numbers at Paul Smith, Roberto Cavalli, Lanvin and Saint Laurent.
YOU MAY ALSO LIKE 
4 THINGS GUY'S DO TO THEIR LOOK AFTER A BREAK UP
24 HOURS IN BROOKLYN WITH IAN MELLENCAMP
6 STYLING TIPS FROM JON SNOW'S BLACK MONOCHROMATIC WINTER LOOK